Skip to Content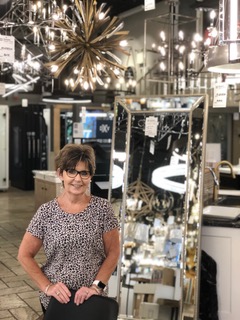 HELEN LABELLE
I am one of the Owners of Georgian Design Centre along with my husband David who has since retired. I started with our family business in 1996 when the last of our 6 children went to school full time. I am originally from Montreal and moved to southern Georgian Bay in the mid 70's and have been lucky to call Collingwood my home ever since.
I perform all of the administrative duties here at Georgian Design Centre and manage the lighting department which is my passion. I am very privileged to work with my son, 2 daughters, son-in law and our other incredible sales (work family) team.
When I am not working, I love spending time with our children and grandchildren who are my raison d'etre. Having strong family values which came from an amazing upbringing, goes hand in hand with ensuring that from the moment a client comes through the doors at Georgian Design Centre they are treated professionally and respectfully. Customer service is our number one priority
My personal interests are travelling with my husband David and maintaining my extensive gardens at home.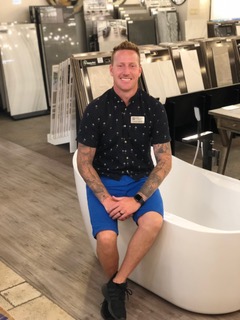 DAVID LABELLE
My name is David Labelle. I have been working for our family owned and operated company for 15 years and am extremely proud of what our business has become. When I am not working I am adventuring the Collingwood area hiking, golfing and boating with my wife Faye and our incredible son Leo. I have very large dog named Bear who comes to work with me in the showroom everyday greeting and getting lots of pats and treats. I am well versed in all areas of the showroom and have gained a vast amount of knowledge, experience and design style from my years with the company. I take customer care as my highest priority and want to make sure every customer comes and leaves with the best experience with Georgian Design Centre. I run the social media accounts for the company and arrange the showroom organization and planning for layouts, displays and new products. I would love to be apart of your project and look forward to meeting you.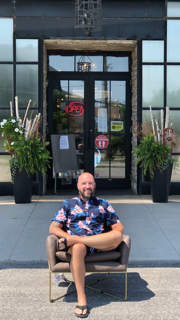 JOEL BROCK
My name is Joel Brock and I am one of Georgian Design Centre's qualified sales associates. Many clients have said my friendly demeanor and caring personality has helped them enjoy the purchasing process at GDC. I like to ensure that the proper products are picked and used for each job to insure they will wear well and keep a long lasting positive relationship between my clients and GDC. I started working in the flooring industry over 19 years ago and my well rounded knowledge of our flooring, lighting and plumbing ensures that the process of choosing products for any job from small to large moves smoothly and efficiently. All customers have specific needs and budgets and I feel my job is to help find the right products for the right job to ensure proper performance and help the customers understand why some products may perform better than others. Born and raised in Collingwood, I look forward to raising my family in the same area and manner as I was. I look forward to meeting you and being able to help you through your purchases and projects.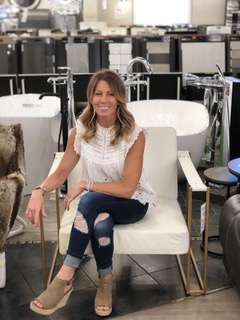 SARAH GREEN
My name is Sarah Green. I am married to my amazing husband Braden and we have two daughters Zoe and Mila. I was born and raised in Collingwood and left to attend Fanshawe College but came back to this beautiful town and now reside here with my family.
I have been a part of my family business here at Georgian Design Centre since 2007. Design and home decorating have always appealed to me and I love the diversity of styles and products we have to offer to our customers here at Georgian Design Centre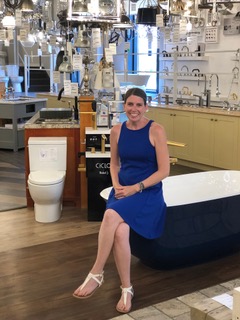 CHRISTINE BUCK
Hi!
I'm Christine Buck. I have been working in our family business at Georgian Design Centre for 17 years, and I am married to fellow employee Mike Buck.
Together we have two young children that we enjoy spending time with outside all year round, and especially enjoy our camping trips.
Whether you have a small tile job in a washroom, are wanting to install some new carpet and hardwood or you are renovating your whole home, I am able and willing to help with any flooring, plumbing or lighting needs.
Come stop by or make an appointment today.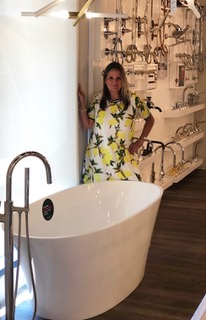 KRISTINE CHALMERS
As a Graduate of Georgian College Interior Decorating Program I have been blessed to start my second career here at Georgian Design Centre. The ability to deliver a custom, intuitive and honest approach to design has been one of my strongest suits and am pleased to work with a firm that shares those same values! I believe in quality, longevity and timeless styles that flow into an ever changing environment. My life skills and love of travel have facilitated a unique approach to Interior Design. I have deep passion for the artistic element of my designs infusing colour, texture and beautiful lighting that not only creates beautiful spaces but offers a one of a kind style specific to the homeowners I have the pleasure to work with. I am pleased to offer a keen eye for lighting selections just to mention a few… I look forward to working with you on your next project!
Kristine Chalmers
Georgian Design Centre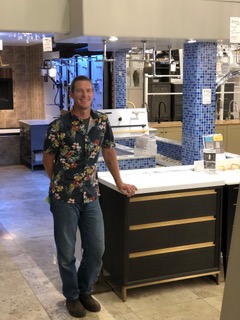 MIKE BUCK
Born and raised in Collingwood, I have been working at GDC for almost 20 years. I am married to Christine Buck and have two small children. In my spare time, I enjoy being outdoors and enjoy the Four Season Community we live in.
Knowledgeable in all areas of the store, but I have most knowledge in plumbing.
Member of Thornbury Builders & Trade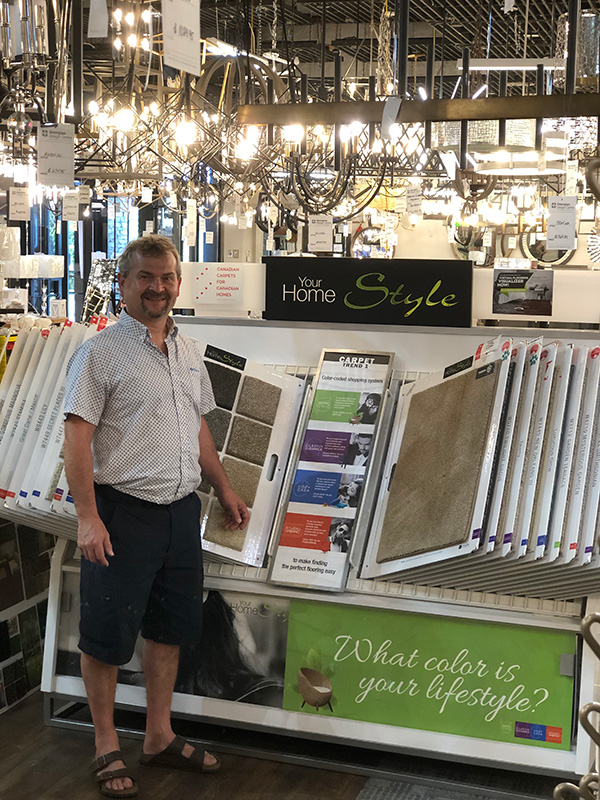 MIKE JAMIESON
I was born and raised in Collingwood and have been in the flooring industry for over 20 years. I have a wife and 5 kids and enjoy living in Collingwood and the lifestyle we have. I specialize in flooring, and lighting but cover all areas of the showroom as well. I like the variety of products we have and styles to suit each customer. I look forward to helping you in the showroom.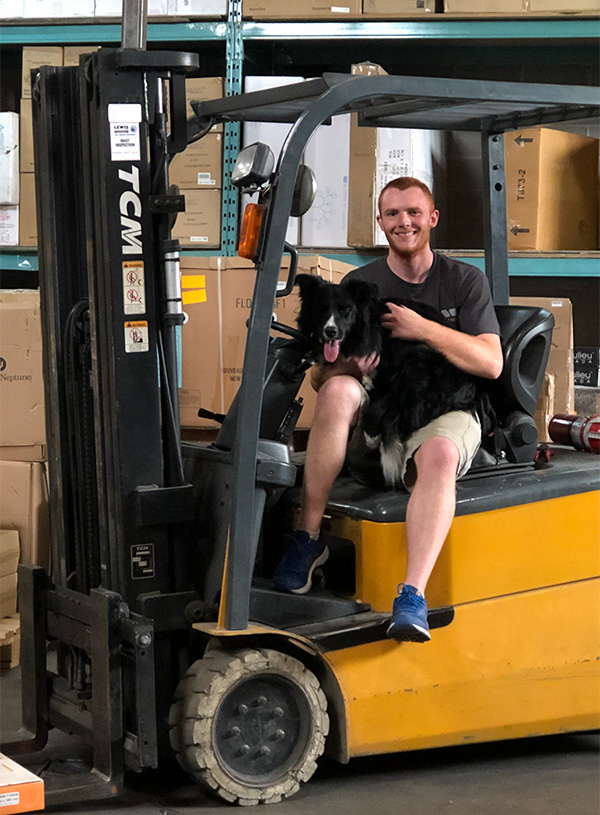 BILLY ENSLOW
Born in Collingwood and raised in Wasaga Beach. I currently live in Barrie Ontario. I have a girlfriend Kyla and a dog Cooper who I bring to work with my at Georgian Design and I manage the warehouse as well as help with day to day operations in the showroom. In my spare time, I enjoy going on lots of walks with my girlfriend and also my dog in our surrounding area as well as hobbies like woodworking and tasks around the house. I enjoy working at Georgian Design Centre as every day there is something new and different to do and see and everyone is like a big happy family.