Skip to Content
All of Your Interior Design Inspiration in One Place
Georgian Design Centre has an outstanding selection of products for your interior design projects in the Blue Mountains area. Our Collingwood business offers retail service for a variety of materials, fixtures, and more to complement your aesthetic and functional wishes. To help you decide the items you need for a home renovation, remodel, or new build, we offer free estimates to keep you informed on the cost of your order. You can also test out hardwood, tile, and other materials by taking advantage of our free sample sign out system, which applies to a wide range of our flooring. We also have a private boardroom you can use for free if you're a builder, designer or contractor bringing a client with you. The boardroom features a television and great lighting, and we'll bring in samples for you to consider. Once you decide on the types of merchandise you need, our team will help you with ordering and design pairing.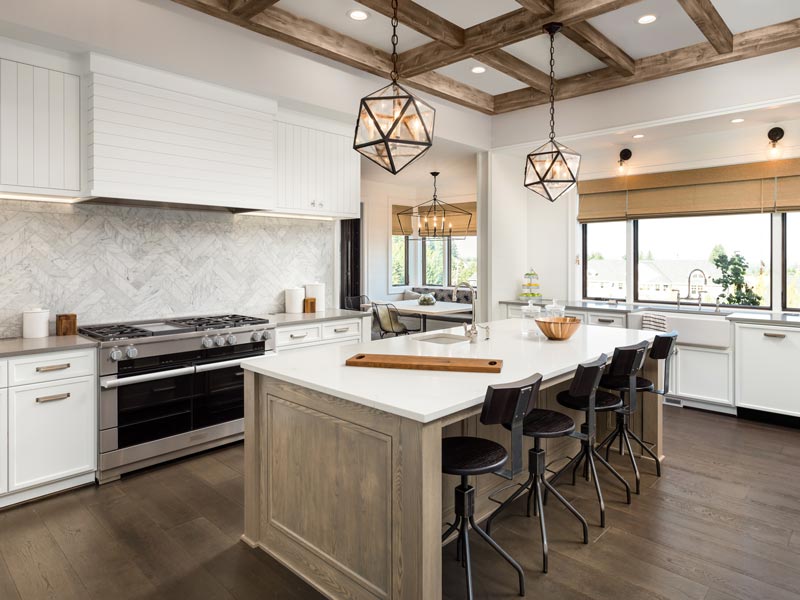 Quality Items Available for Renovations & More
Make sure you get your materials for any interior project from the reputable team at Georgian Design Centre. We offer a multitude of high-quality items contractors and do-it-yourselfers need to finish their interior design projects, including the following:
Lighting
Illuminate your spaces with our beautiful and dependable lighting options. Whether it hangs, stands, or is attached to a wall or ceiling, we have a broad selection of stylish solutions to light up your home.
Plumbing
Plumbing fixtures are more than functional pieces. They are also design elements that make a statement in your bathroom or kitchen. Make sure you choose the right option for your room. We have an assortment of plumbing fixtures, including faucets, showerheads, bathtubs, sinks, toilets, and other necessities to complete your renovation.
Flooring
The flooring in any room helps to bring all the design elements together, making it an important focal feature. Whether you want the classic look of hardwood flooring or the plush feel of carpet, we have options for you. We have many unique design choices available that are sure to meet the needs of every style.
Home Décor
Let us help you finish your home's transformation with an extensive collection of home décor items. We stock essential items to accessorize your space, such as lamps, mirrors, and various pieces of furniture.
Service Tailored to Your Satisfaction
At Georgian Design Centre we want you to be completely satisfied with the products you purchase from us for your interior design project. For the best experience possible to supply your renovation, remodel, or new build, visit our showroom to browse and explore the wonderful flooring, lighting, fixtures, and more.